Working, Not Working: 3 Ways Tech is Shaping Co-Working of the Future
Working, Not Working: 3 Ways Tech is Shaping Co-Working of the Future
July 15, 2020
Working, Not Working: 3 Ways Tech is Shaping Co-Working of the Future
July 15, 2020
The world is questioning long-held ideas about the role of the workplace. As the pandemic dissolves boundaries between physical and digital presence, and as businesses tighten their belts, organisations of all sizes are weighing the advantages of hosting individual teams in separate co-working spaces to minimise overheads and mitigate risk.
Across the world, experts make the case that COVID-19 has made co-working spaces more important than ever — not just for remote workers but also for larger offices looking to de-densify, for small businesses, entrepreneurs and self-employed looking to minimise costs, and for those seeking community and networks to rebound from the crisis.
In a post-COVID-19 world, traditional offices with their 5-to-10 year leases represent a sizeable commitment. Rent, capital costs, facilities operations, maintenance, and management — real estate often amounts to 10 to 20% of total employee-oriented expenditures. Co-working offers a level of flexibility with its shorter leases, as well as the ability to scale up or down as teams and priorities evolve.
In this shifting environment, co-working spaces have a role to play — as incubators for the workplaces of the future. They offer opportunities to test and iterate ideas that may be a challenge for larger office spaces to implement. We're looking at three ways technology can foster engagement and connectivity, gearing co-working spaces for productivity, wellbeing and growth.
1. How do we support collaboration?
Chance collisions and interactions between workers improve performance. But as digital connectivity increases, we are also becoming increasingly isolated from one another. For co-working spaces, bringing people together in the post-COVID digital age will be critical to creating a vibrant, social workplace culture.
Predictive AI and the power of casual collisions
Co-working spaces today are already spending a fortune on interior design that facilitates collaboration, and technology will help co-working spaces enhance this sense of community; increasing the likelihood of casual collisions through user-centric apps, and interactive digital screens. When users enter a space, they will be notified of relevant industry events based on their interests. As guests walk past interactive mirrors they will be greeted by name, see recommendations for where to lunch or directions to a social event. In this scenario, spaces and technology interact with people to catalyse conversations.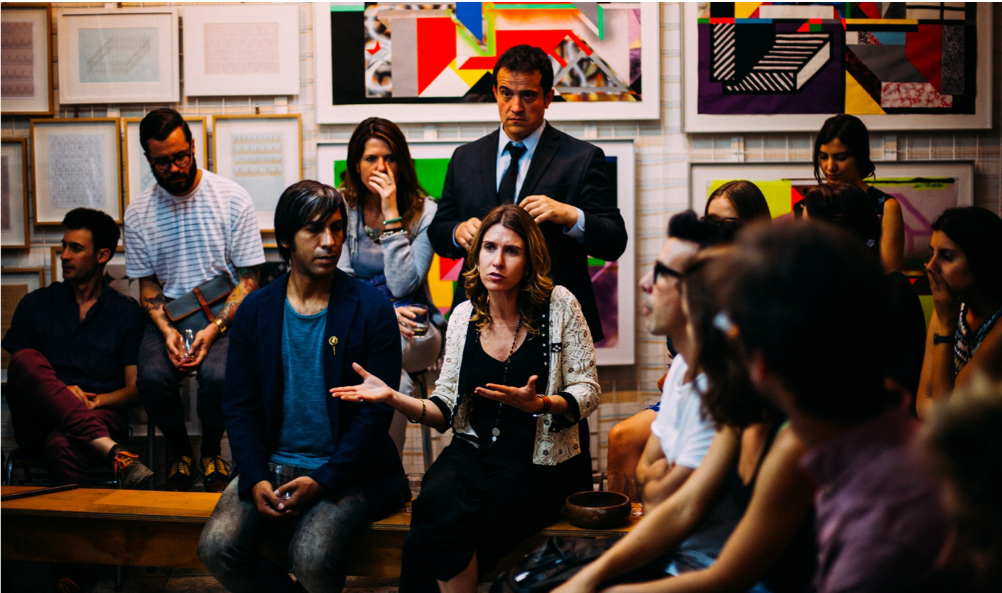 The biggest driver of co-working is the potential for authentic community and human connection, and technology will help properties support these interactions via environments that engage seamlessly across both physical and virtual spaces.
2. How do we promote wellbeing?
Co-working spaces of the future will be differentiated by their service. The best ones will know their users, and exactly what they need, much like hotels and airlines do today. They will know when users are in the space, when they're not, what kind of seats they prefer. Depending on the size of the space, this means customised F&B, events, wellness, and retail — all designed around member needs.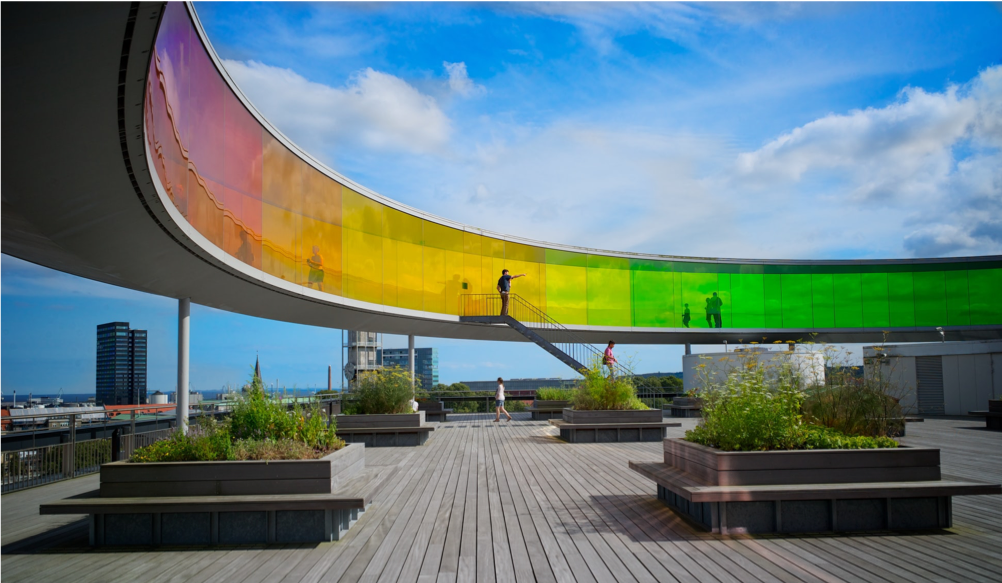 They'll also ensure that workers have quick access to vital information regarding their health from air quality to people density, helping instil confidence in shared public spaces.
Optimising space usage and office footprints
Here at Neoma, we're in the midst of projects to track chair usage in a co-working space — to monitor how seats are used, and to optimise space utilisation. Very often, in a 100-seat office, managers don't really know how people use the space, they can't map traffic in the pantry, or gauge if the hot desks are actually popular.
Technology can help fix these gaps in knowledge. With an accurate picture of traffic and usage via anonymised sensors, building managers are now empowered to create evidence-based office footprints that are designed around their teams, establishing seat sharing ratios, and informing social distancing-friendly layouts. For co-working spaces, this means achieving the perfect balance between safety and engagement — all towards supporting the wellbeing of every end-user.
3. How do we enhance personalisation?
Perhaps the most obvious advantage of co-working spaces over other shared spaces is the ability to identify and gather useful user data while respecting privacy. Office buildings decades ago embraced photo ID cards to allow employees and workers into the premises.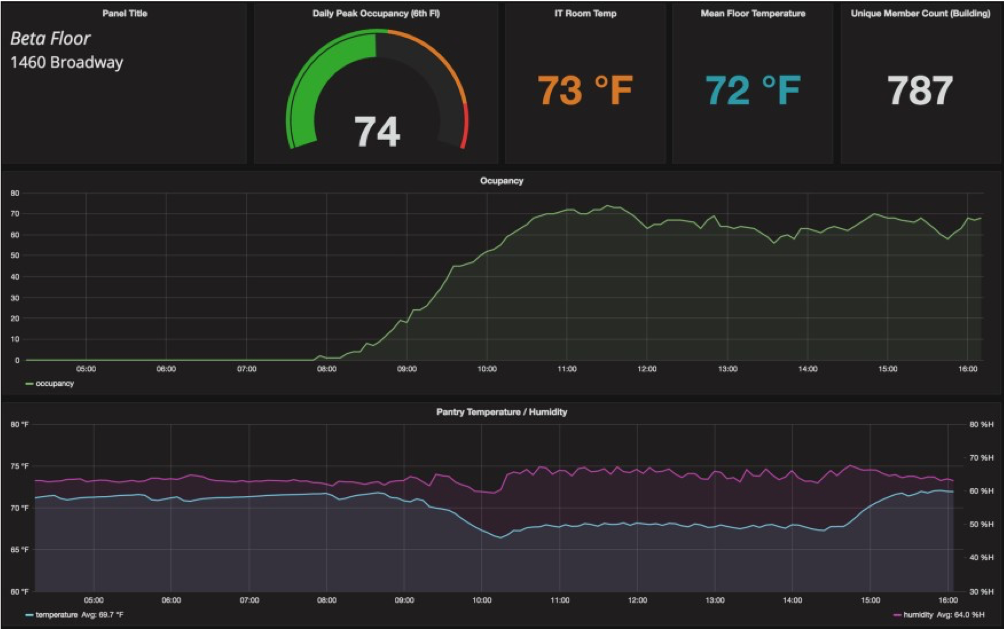 Image courtesy: WeWork. WeWork's dashboard showing the occupancy and environmental data collected by IoT sensors in its beta floor.
Co-working users today are comfortable entering their workplaces with facial recognition technology — keyless, cardless, contactless — these systems fulfil the needs of millennial and Gen Z users for flexibility, safety and ease-of-use. In most co-working spaces, digital entry technologies already result in 100% app downloads. This means co-working spaces have a readily available platform waiting to be harnessed. A well-designed workspace app gives co-working spaces have a readily available platform waiting to be harnessed. A well designed workspace app gives co-working spaces an unparalleled ability to create a truly seamless, personalised work experience for every user.
Internet of things (IoT) and the potential of personalisation
Space optimisation and air quality monitors are only some of the ways connected environments can help enhance and personalise workplace outcomes. We'll have over 31 billion connected devices by 2025, and co-working spaces will only get better at activating this wealth of data. Already in the realm of possibility — co-working spaces that can be shared and scheduled via data-driven dashboards. The system predicts when maintenance is needed, controls entryways, promotes energy saving, tracks inventory and ensures that pantries, washrooms and meeting rooms are always clean and well-stocked.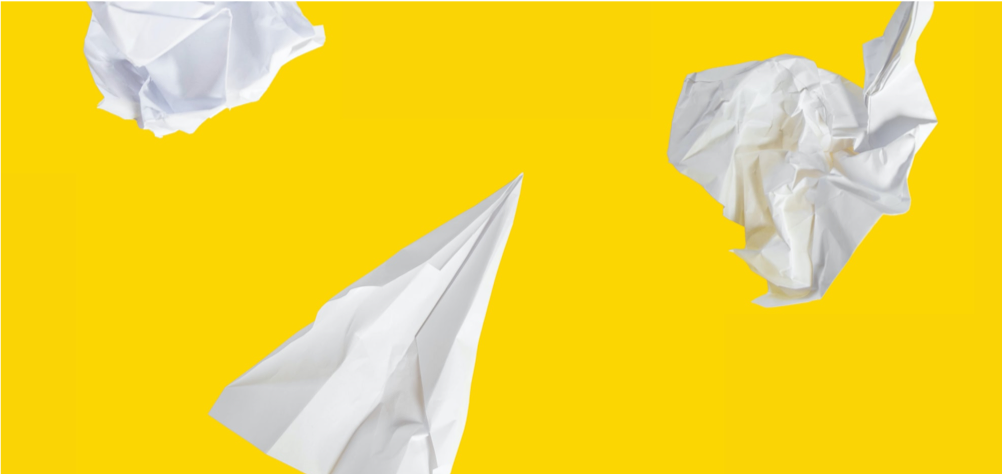 Immediate recognition and content curation that's personalised exactly for end-users — these are the payoffs of a well-designed IoT platform. This can also extend beyond the co-working space itself, pulling in information from external sources, so users can tell the best routes to work, monitor traffic and weather. Now workers have a clear sense of the day ahead, and can plan their calendars for peak productivity.
There's significant value at stake
In a post-COVID-19 world, co-working spaces are a unique opportunity to break away from the inertia of the past, to create better workplace experiences while reducing real estate and environmental costs. It's a radical shift in the way businesses think about spaces.
Workplaces done right... are happier, more innovative, more empathetic
As with any modern space, technology will have a definitive role to play. Embodying how we interact with our environments, how we engage, how we share content from devices to screens and with each other. To succeed, co-working spaces will have to do everything office spaces currently do, only better. They will build community and connection. They will offer personalisation and experimentation. They will offer flexible and full-time workers the space and resources they need to get on with what they do best. If we're deliberate in the way we implement technology, we have an opportunity to create safe environments where everyone who walks in through the doors — both physical and virtual — feels welcome, supported, and empowered to do the best work of their lives. It's entirely possible.